Driving School Bonnyrrig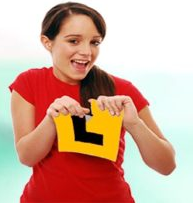 Our Driving School in Bonnyrigg has been recognised name in the Sydney driving school industry for more than 23.  We provide professional driving lessons.  Mirage Driving School is your local driving school and carries a range of services to suit every Learner.  Bonnyrigg is one of the areas we service.
Our Driving School will guide you through your journey until you get your licence. We supplies a range of cars for your driving test and your training course.
 If Are you looking for a driving lessons in Bonnyrigg contact us on 0425 297 156.
We are passionate about providing an informative service with an emphasis on teaching our students to be the safest drivers they can be. Our skilled, patient, friendly instructors will have you driving competently and with confidence in no time.
Mirage driving school at Bonnyrigg
Our aim at Mirage driving school at Bonnyrigg  is to provide students with instructors that are patient, knowledgeable, calm, friendly, flexible, resourceful, and professional. Our instructors will make sure you learn from us in a comfortable and relaxed environment.
We pride ourselves on offering a range of services for our students in order to make them a safer driver and get them on the roads.
Below we have a detailed description of all the services we provide.
Age Assessments:
Age assessments are carried out by licensed driving instructor who holds a Senior Qualification. Assessments are conducted with the instructor in the seniors car at a location convenient to the senior and is a 1 hour long assessment. Any queries related to booking or pricing please visit our website or give us a call.
Keys2Drive Lesson:
Keys2Drive is a FREE driving lesson to learner license holders (overseas license holders are not eligible), which brings the learner and their parent/supervisor together with a Keys2Drive accredited professional driving instructor. Simply go to https://www.keys2drive.com.au/ and register today to get your code and give us a call to
Provisional Test Package:
We provide a provisional test package which includes a lesson with an instructor before the provisional test at the RMS and we offer for the driver the instructors car for the test. The lesson will simulate the conditions of the provisional test. This package is 2 hours long and requires the driver to have previous lessons with the instructor. Any queries related to booking or pricing please visit our website or give us a call.
Office hours are: Monday - Friday 730-5.30pm, Saturday 7.30am-4pm,