Driving School Liverpool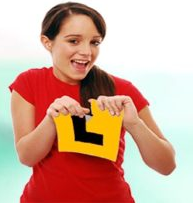 Driving School Liverpool has been recognized name in the Sydney driving school industry for more than12 years. Mirage Driving School is your local driving school and carries a range of services to suit every Lerner. Driving School Liverpool guides you through your journey until you get your license. We supplies a range of cars for your driving test and your training course.
Is one of the most respected and experienced vehicle driver training schools in Sydney. Our team of driver trainers are highly qualified and have completed TAFE and RTA accredited courses.
Our main vision at  Driving School Liverpool is to bring the safest drivers on to the roads of NSW.
* We have experience with all RTA testing areas.
* We have attended intensive training on how to provide excellent service.
* We value our clients.
*Get your truck license today any enjoy the one day course
Learning to drive can be a tricky thing - but Mirage Driving School is here to help!
A lot of learners ask us how long it will take to learn driving - unfortunately there's no exact answer of such a question. Hourly driving LESSONS are always available and arranged to suit you. All you need to do is call Mirage Driving School and arrange a first lesson. If you're happy with the service we will arrange further lessons.
You will get answers to many questions like:
Why is it important to get plenty of driving practice?
How many driving lessens do I need .
Driving in certain conditions.
Why your choice of speed is important. And why speeding is not worth the risk?
Why drivers are involved in road accidents at night? and many more.