Greenfield_park_driving_school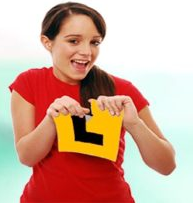 Local Driving Instructors Near You
Mirage driving school has driving instructor in the Edensor Park area of Sydney, who are well qualified and passionate about providing the best driving instructions to their students. A driving instructor is the best person to provide the driving tips you will need in order for you to be better prepared for your driving test, as well as building the safe driving habits you will carry on once you have your driver's licence.
Whether you have just started learning how to drive, need more logbook hours or you're are in your final stages of preparation for your driving test, Mirage driving school driving instructor in Greenfield Park and st johns park ,Wetherill park, Bossley park is prepared to help you with your driving lessons along the way.
All of our instructors' cars are fitted with dual controls for your safety, whether you're driving a manual or automatic car. As all of our instructors are fully RMS accredited, so you'll get 30 hours in your logbook for your first 10 lessons.
From Green Valley to Mount Pritchard, Warwick farm, to Canley Vale, even at St Johns Park High School, the driving  instructor has the driving experience to help any learner driver learn the driving skills to feel safe and confident on the road.
If you are planning to take your driving test in the Greenfield Park area, the nearest test centre is Wetherill Park, and our instructors specialise in the area, so you feel confident passing the driving test on your first go.
 If Are you looking for a driving lessons in Greenfield park contact us on 0425 297 156.
We are passionate about providing an informative service with an emphasis on teaching our students to be the safest drivers they can be. Our skilled, patient, friendly instructors will have you driving competently and with confidence in no time.
Office hours are: Monday - Friday 730-5.30pm, Saturday 7.30am-4pm,